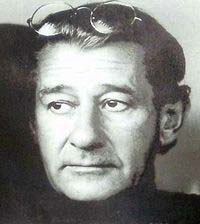 Born: Oct 31, 1920 in Berlin, Germany
Died: Jan 23, 2004 (at age 83) in West Hollywood, California
Nationality: German-Australian
Style: fashion photography
Helmut Newton was a German-Australian photographer. He was a fashion photographer who took provocative and erotically charged photos which became a mainstay for Vogue and many other publications.
Newton's Early Life
Newton was born on October 31, 1920, in Berlin, Germany. He was born in a Jewish family and attended Heinrich-von-Treitschke-Realgymnasium and also the American School in Berlin. From an early age, he was always interested in photography and at the age of 12, he purchased his very first camera. Starting in 1936, he worked with the German photographer, Elsie Neulander Simon.
The rise of oppressive restriction by Nuremberg laws made it hard for Helmut's father to work. On November 9, 1938, his family left Germany and fled to South America. When Newton turned 18, he got his passport and left Germany. He boarded a bus at Trieste and together with 200 other people, they escaped the Nazis. Their journey was intended to go to China, but after he arrived in Singapore he stayed there. He started working as a photographer for Straits Times and later as a portrait photographer.
Newton's Life in Australia
While in Singapore, Helmut served as an intern to the British authorities. He was then sent to Australia but was released in 1942. He worked as a fruit picker in northern Victoria and then as a truck driver with the British army. He then became a British subject and even changed his original name to Newton in 1946.
In 1946, he set up his own studio and later married actress June Browne in 1948. She stopped acting and later became a very successful photographer. His studio was set up in the fashionable Flinders Lane in Melbourne. Here, he worked on fashion and theater photography.
Photography in London
Newton's reputation as a great fashion photographer was finally rewarded when he managed to secure a commission to showcase fashions in a very special Australian supplement for Vogue magazine. This was published in January 1956. Newton got a 12-month contract with the British edition of Vogue and he went to London in 1957. However, Newton left the magazine and went to Paris even before his contract ended.
Photography in Paris
In Paris, Newton worked for both French and German magazines. In 1961, he decided to settle in Paris where he continued his work as a great fashion photographer. His style was marked as erotic with stylized scenes and with sado-masochistic and fetishistic subtexts.
The most notable of his work was the 1980 Big Nudes series. This marked the pinnacle of the erotic-urban style that was underpinned with his technical skills. He even shot several pictorials for the Playboy.
Later Years and Death
In his later years, Newton lived in both Los Angeles and Monte Carlo, California. In January of 2004, he was in a major accident. His car sped out of control and hit a nearby wall in the driveway of the Chateau Marmont Hotel. This hotel had served for several years as his residence when he lived in Southern California.
Newton died at Cedars-Sinai Medical Center. He died at the age of 83. During his life time, he managed to publish very many photographs. His work World without Men was published after his death.