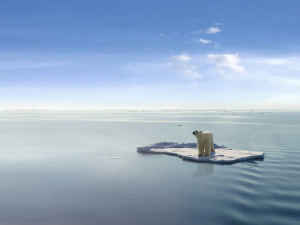 Wildlife photography represents the act of taking photos of wildlife, which includes all types of non-domesticated animal species and which are found in all ecosystems. Wildlife photography is one of the most challenging yet rewarding forms of photography. Although practice as well as field craft and technical skills are important, any amateur wildlife photographer with a passion for nature's fascinating creatures can succeed in shooting great, vivid and unique wildlife photos.
Basic photography equipment can be used to take wildlife photos, but specialized equipment such as long focal length lenses for birds, underwater camera for marine species, and macro lenses for insects are typically necessary for the most brilliant wildlife photos.
Professional wildlife photographers recommend choosing a technologically advanced, full-frame camera, preferably a higher-end DSLR which allows even beginners to create sharp, well-exposed and colorful images and to record the smallest details of an animal in an accurate manner.
Equipment Recommendations
Professional wildlife photographers generally use a setup consisting of a 500 mm Telephoto lens that is rigged with monopod and flash. Amateur wildlife photographers can also immortalize eye-catching scenes depicting various species of animals with the right equipment.
The key criteria for finding the best camera to shoot wildlife photos include high ISO performance, availability of long lenses, ease of use on moving subjects, system ruggedness as well as excellent AF performance, the latter being essential to bird photographers who are looking to take photos of birds in flight.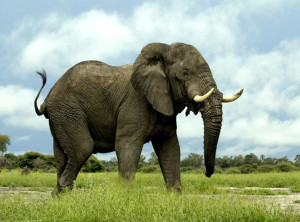 Professional wildlife photographers recommend selecting cameras preferably equipped with up-to-date AF systems and fewer AF points, but typically with more powerful processors rather than cameras with more AF points. It is also suggested to use multi-point AF for instance only when a bird is flying against a clear sky; in other cases just the center AF point should be advisedly used.
A high ISO performance is essential for wildlife prime-time around dawn and dusk, when birds and animals are mostly active. AF accuracy and speed are essential considerations when shooting the most striking elements of wildlife action. A perfect camera for taking wildlife photos is one that provides constant phase-detection AF in Live View mode with convenient and easy eye-level viewing, including videos of birds in flight.
Wildlife Photography Tips
Due to the chaos of motion leading to low ISO image quality, shooting a wild animal is quite tricky. Professional wildlife photographers recommend focusing on the most distinctive feature of an animal or bird, in order to capture the very essence of a species in a single photo.
Another way of shooting vibrant and unique wildlife pictures is finding the magic in the chaos of the wild, by capturing the dynamism, alertness and energy of a flock of birds or a pack of wild animals and thus making the photos stand out. Shooting animals or birds in motion represents the ultimate wildlife action challenge even for professional wildlife photographers, who often use bird hides or blinds.
Highlighting the most striking features of an animal or bird in quite unusual ways is yet another method to document the amazing biodiversity of our planet. This is especially true in the case of insects, birds, or mammals which are instantly recognizable (such as praying mantises with iconic spiked forelegs).
When shooting a decisive moment in animal activity or behavior, it is advised to have your subjects running, walking, swimming or flying out of open space rather than into it.
Amazing wildlife photos can be taken after sunset, when the light can be controlled better.
The ethics of wildlife photography should always be respected. Disrupting natural animal behavior as well as feeding and harassing wildlife should always be avoided.