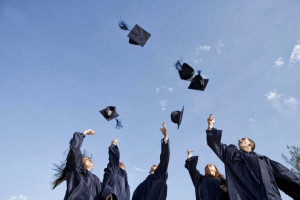 Photojournalism is a certain form of journalism that creates images in order to tell a story. Often known as documentary photography, photojournalism uses photographs to deliver the unfolding of an event that allows the public to visually experience the event. It gives a tangible view of events that can easily be understood by most people.
In most cases, photojournalism only deals with still photos. The main purpose is to include one more dimension to news stories so that the reader or viewer can get a clear understanding of information delivered to them.
History
Photojournalism began in the 1850s. This is when people started adding some photos to their newspaper stories. The photos were actually added through engraving. These engravings were not real photos; they were interpretations of photos as created by the engraver. The engraver used to engrave a plate that looked somewhat like a photo. The plate had to be loaded with some ink and then the likeness was printed on paper. In 1880, Daily Graphic publication became the very first publication to add a photo that wasn't an engraving.
The 1930s introduced what we call Golden' Age of photojournalism; during this time, numerous magazines became very popular for using photos. A good example is Life magazine that took the photojournalism to a totally new level. The golden age is a major factor which fueled the modern society into this image saturated era enjoyed today.
Types
Types of journalism can easily be found in magazines, newspapers, websites and TV news. The photos used for many websites and TV stations need to be converted to digital format for them to be used. Most magazines and newspapers scan their photos or simply use the digital versions.
Effects
Photojournalism images have turned to be some of our most memorable clips in history. Memorable Images like World Trade Center' being hit by some airplanes have all become very important pieces of journalism sector from last century.